Le livre de référence sur la M.I.O.M, ses incontournables appareils en bakelite PHOTAX, leurs clones et copies d'ici et ailleurs, tout est réuni dans cet ouvrage collectif édité sous l'égide du Club NIEPCE LUMIERE.

Sortie Avril 2006

Renseignements :

contactez le club NIEPCE LUMIERE pour commander !

Club Niepce lUMIERE / photonicephore@yahoo.fr

WEB / http://www.club-niepce-lumiere.org/html/musee.php


I'm actually working with some friends on a book about MIOM/PHOTAX cameras and clones

including history of bakelite material.

The book NOW available (04/20/2006) in French language only.

Get in touch for details about date of availability and orders

Thanks !
Other bakelite cameras with extension tube, or something looking like a Photax
AS PHOT AS DE TREFLE (France)
BANCO Perfect KAFTA (France)
CAPTA I (Spain)
CAPTA II (Spain)
FOTEX (Spain)
FIT (CZ)
GRADOSOL (Argentina)
PIONYR DUFA (Czechoslovakia)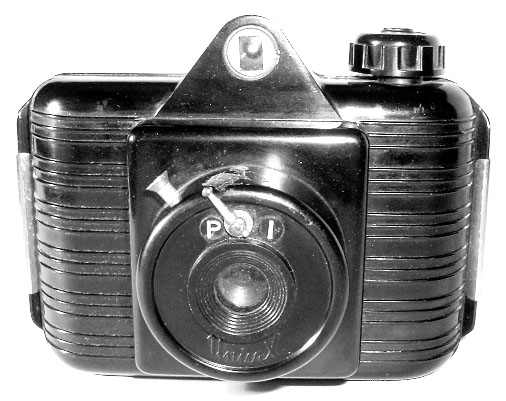 UNIVEX I (Spain)
UNIVEX WINAR (Spain)
DRUH WFZO (Poland)
MODELL P56 HAMA (Germany)
MODELL P56 EXPORT green (Germany)
PERFEKTA II VEB (Germany)
POUVA START (Germany)
REPORTER (Germany)
REX JUNIOR GEVAERT (Argentina)
GEVAERT (Argentina)
FLIKA (Argentina)
SUPER NEBRO (Argentina)
...